The Cultural Voyage of a Corporate Executive – Zishta
I got to know about Zishta by chance. And I should thank Facebook for that. Social media has worked wonders for me. I have met interesting people online and have had engaging and interesting conversations with them regarding antiques. Some inspired me, some told me that I inspired them, some were full of questions and some were eager to share their thoughts. So here's a story of how I met a team of passionate people doing something very different. 
About a year and a half back, I was checking my Facebook posts and noticed one by Zishta which had something about kalchatti (a stone cooking pot) in it. I had blogged about kalchattis earlier and have some in my collection too. I knew that they were long gone from the market and people hardly manufactured them anymore as there was hardly any demand.  I knew nothing about Zishta and never heard the name. But they had to do something with kalchattis and I had to dig deeper. I checked their page and they had a number. I decided to call and visit them once I was in Bangalore.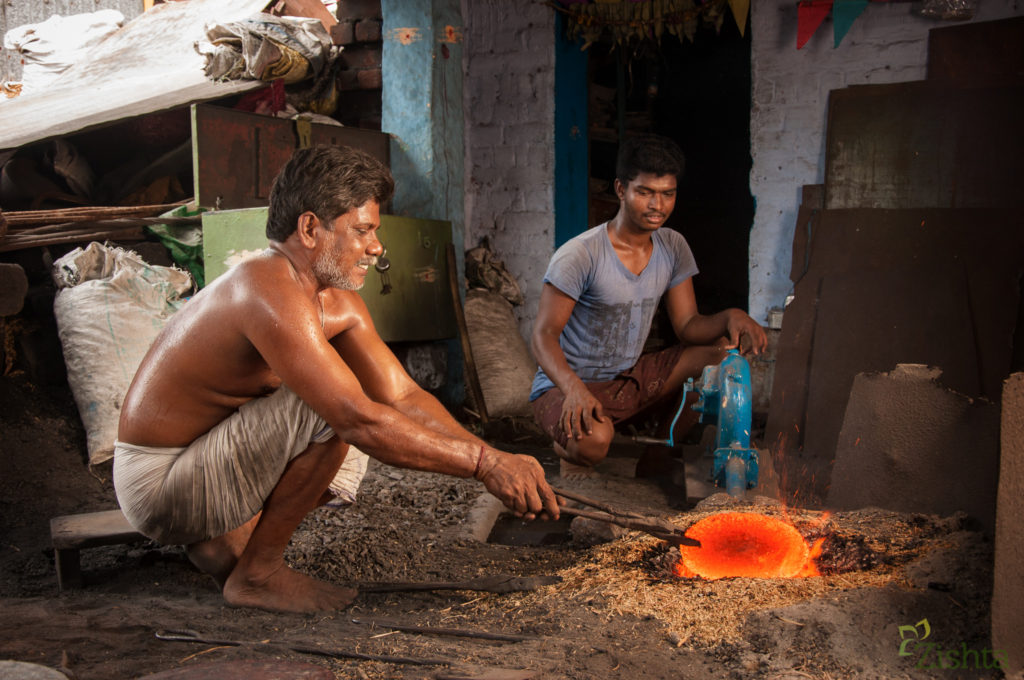 A Car Garage Minus the Car
Once in Bangalore, I called up on the number and spoke to Varishta. I enquired if I could visit their office that very day and she happily obliged. I noted down the address and was off to see them. When I reached the address, I wasn't looking at any regular office building. What I found was a house. I walked in and saw a small path leading to what seemed like a car garage. Now I was curious than ever. I stepped in and saw two people busy packing items and readying them for dispatch. This was something! One of the persons was Archish (founder of Zishta) and then there was Varishta (who I had spoken to on the phone). We sat down and got talking. While I was engaging in conversation with them, I couldn't help but notice all these traditional items neatly stacked, packed and ready for dispatch. All of this in what was originally a car garage. Interesting!
Zishta For You
Before founding Zishta, Archish was a seasoned marketing professional in one of the top MNCs in Bangalore. He is also an avid trekker and cyclist. Though the job was well paying and things were going pretty good in his career, it wasn't what he wanted to continue doing. He had some ideas in mind but the corporate life doesn't leave one with much time now, does it?
During one of his cycling trips in the Himalayas, he says that he felt really humbled by the mountains and nature. He always thought about living a sustainable life in sync with nature and he had some ideas about it. Those ideas and feelings felt stronger than ever and he was clear about what had to be done next. And that's how Zishta started.
The Co-Founders
Meera Ramakrishnan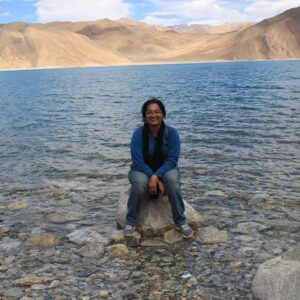 After 22 years of holding senior leadership positions in some of the best Indian and MNC organizations, she felt an urge to understand 'purpose' in life.
This urge and restlessness over the last four years made her explore various aspects that had a better meaning to what she does everyday.
This journey led her to understand deeper passion for our traditions that were meaningful for our living. She decided to join hands with the team at Zishta.
Varishta MS 
A fresher out of college whose only passion had been playing volleyball for the state team. She was adamant to be her own boss and when Archish mooted the idea of starting an own venture, she joined in as a partner.
Passionate about preserving our traditions, she tirelessly works towards building a strong network of artisans and works with them in improving their capabilities.
A dynamic entrepreneur who energizes Zishta with her drive and enthusiasm. She manages the entire operations to make sure the best products are delivered to the patrons.
The Vision
Zishta was started with a vision to revive traditional knowledge and in the process revive and restore the rich artisan clusters who have lost out their traditional art forms to more industrial solutions for homes. The turning point was when Archish and his team started introspecting what they wanted to do with their lives. They realized that there is so much one could learn from parents and grandparents to lead a healthy holistic life. They also saw that there is a significant movement among the young people who are increasingly interested in organic produce. They realized that there is a good possibility that they can educate and inform the younger generation about traditional cooking techniques. Zishta team not only documents the different types of products like vessels and utilities used but also shares info about scientific reasons to back the use of such products.
After travel to different parts of Tamil Nadu, meeting interesting artisans and people passionate about traditional lifestyles, the Zishta team streamlined their efforts around three key result areas:
Sustainability of traditional knowledge

Sustainable livelihood for rural artisans and their traditional space

Sustainable solutions for an urban household
These guiding key result areas have helped Zishta to narrow down their focus on kitchen cookware and storage as first category of entry. A pilot proof of concept at the Organic Exhibition helped them to have conversations with many customers and they got an encouraging response. 
The Goal & Starting Point
Archish is absolutely clear about the goal and that is to make any urban household sustainable and holistic. That is the reason they've expanded their range to include products which have a lot of utility value and help in better living.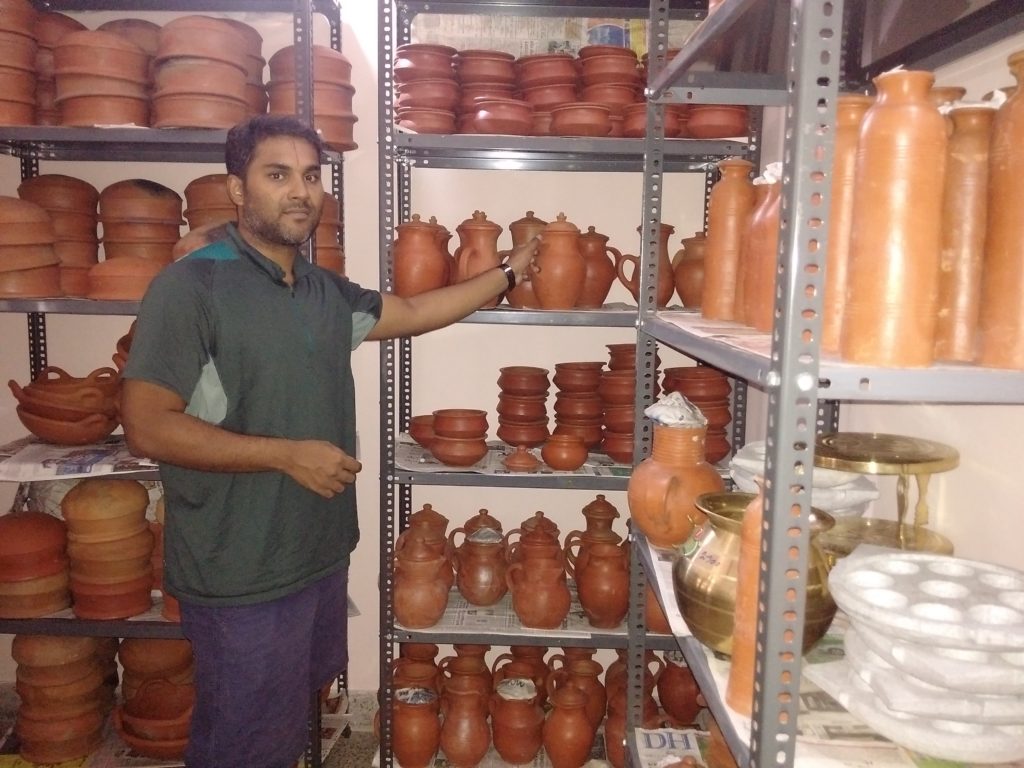 Once the vision was clear and the goal set, Zishta team started on their exploratory journey. They did a lot of research to identify different aspects of traditional knowledge and learn from authentic sources as to where they should focus on. As part of their research, they visited our website and it is heartening to note that the material in the website gave them further impetus to take the journey forward. To put it in Archish's own words, "Our visit to YK Antiques website gave us immense knowledge on various traditional aspects of our forefathers and the kind of products used by them. This gave us confidence to explore the kitchen in detail and identify artisans whom we could work with."
Artisans & Adventure
The most difficult aspect of  Zishta's venture was to find the artisans still making the traditional products, dealing with them, boosting their depleting morale and motivating them. They had to travel extensively, speak to many people and connect with number of artisan groups. This helped them in identifying the right group of people whom they need to work with. After identifying the artisan group, it meant double the effort to enable them to understand current urban consumer mindset and encouraging them to make products with the right requirements while maintaining the authenticity of our traditions. This is one of the key areas of Zishta's   work and they put in a lot of effort to engage and motivate the artisan group.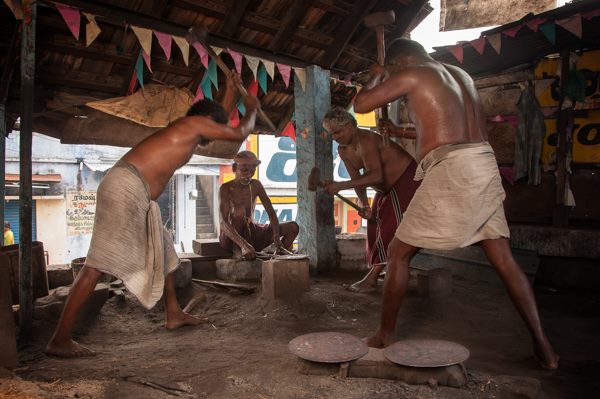 It is interesting to know the reactions of the artisans when Zishta team travel all the way from Bangalore to meet them and talk about their products. Archish says that their first reaction is of suspicion and inquisitiveness. As the artisans have started working with Zishta team over time, they have realized that the group is not there to exploit them but to enable them to get more for the effort they put in. Archish says that one of their principle policies is that they do not negotiate with their artisans to reduce cost. Zishta pays them what they ask for the effort they put in which adds to their credibility.
Patrons
Though the initial customer-base was modest, now they have a lot of patrons across the country. Zishta addresses the customers as 'patrons' since they patronize their products and continue to have relationship with them.
Archish says that he is very proud of their customers. Zishta has got amazing feedback from their customers who have listen to their journey and want to be part of it. The Zishta team consider themselves not as suppliers but as enablers for the customers to kick-start this journey to a sustained tradition way of healthy living. They help the customers as much as possible to make this transition smooth.
Most of their customers love the products they have launched. They associate with these products as they have seen them being used in the family.  Zishta has a rating of 4.2/5 on Amazon with more than 80% of the reviews being extremely positive.
What Next?
Archish feels that there is a comeback of these traditional products and there is an emerging trend of using them. Zishta team does see that happening. They feel there is a huge movement building up where people are slowly becoming aware of what they are losing and want to reclaim it.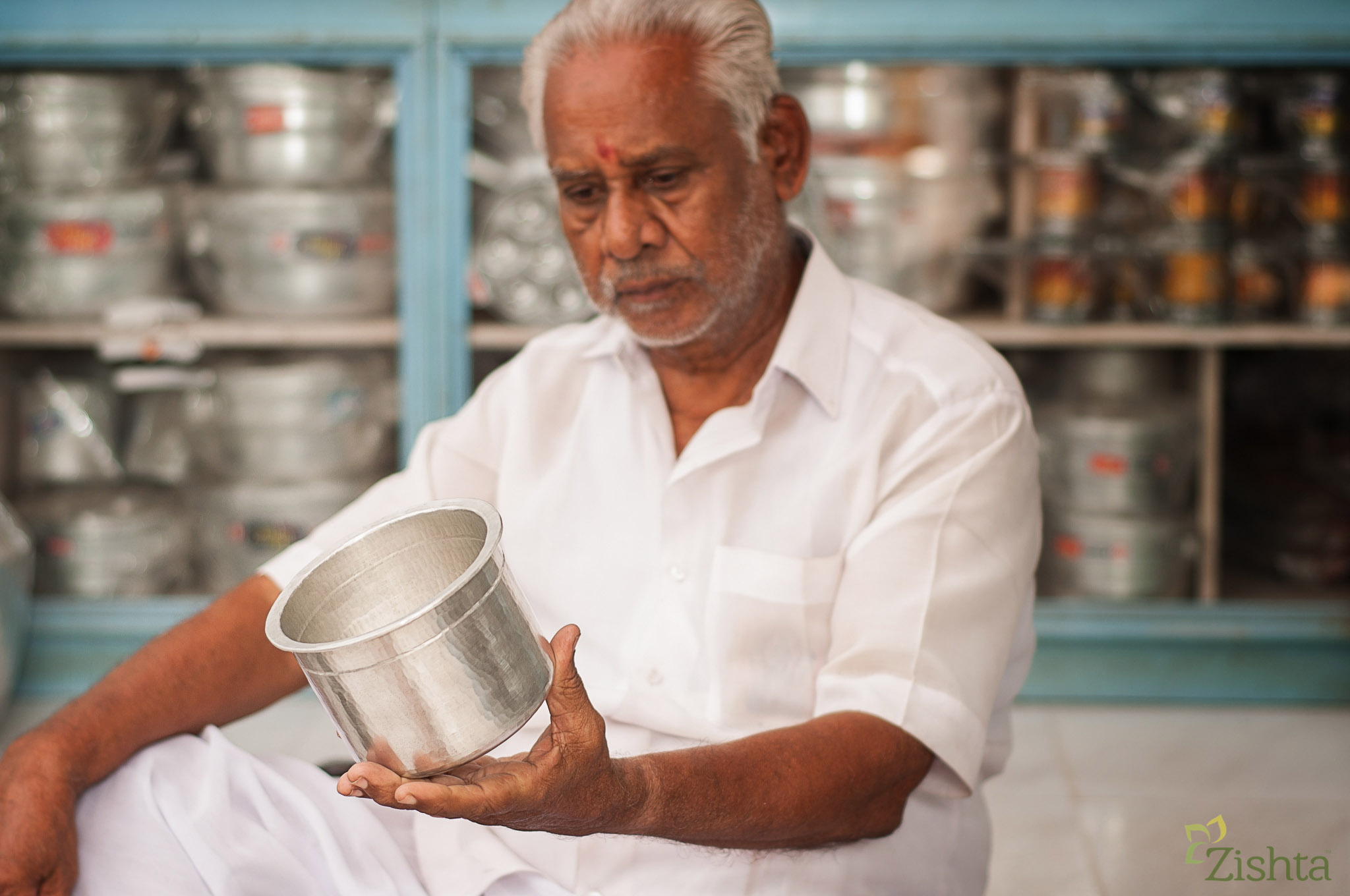 On being asked what plans after 5 or 10 years, Archish says that he envisions Zishta to be the knowledge repository of all traditional wisdom across the country and work with different artisan groups and enable them to reach more customers. Zishta group want to focus on only utility value products that has strong connection with traditions and they would continue to focus on this area.
Why Write About Zishta?
To me, the message that comes out of Zishta's journey is clear and thought provoking – lead a sustainable life! There is so much we can adapt and adopt from traditional wisdom; all that we have to do is to keep an open mind.
This article is an outcome of my admiration of Archish for kicking out a cool corporate life with money and glamour associated with such a job, and to take up a path many people dare to walk. He took to roads to identify the artisans of yore who are at the brim of losing their traditional livelihood and determined to change their fate to provide a continuous and sustainable life at their own native villages. I appreciate his passion to revive the traditional wisdom and present it to the present society in a way that helps them to lead a sustainable life. My interactions with him  further confirmed my conviction that here is an inspiring story that is  good to be available to those aspirants who wish to live up to their dream and touch the lives of people around. I took his permission to write this article and I am happy I did a wise thing.      
You can read more about Zishta through their Facebook page here or website here or get in touch with them via WhatsApp on +91 9742717707.
You can also find Zishta on Amazon here and Jaypore.com