Antique Brass Vanity Box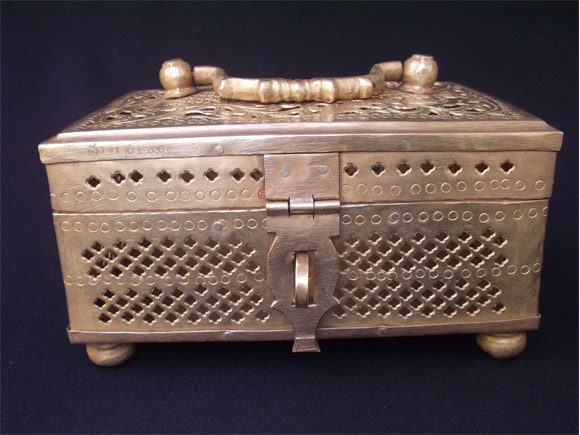 This is an Antique Brass Vanity box. In the earlier days women did not have an elaborate dressing table or assortments of creams and powders to beautify themselves. Women lived a simple life that evaded them from the likes of pretentious beauty and comparison. The kinds of items used by women were the same. These items were not customized based on skin type and color. The vanity box consisted of the bare essentials that were deemed necessary for a woman to use on daily basis. These items did not change on special occasions.
Have you ever wondered about how your grandparents dressed up without access to a full length mirror? This little vanity box consist of a small mirror, a box of kumkum (made from saffron or a mixture of turmeric and slaked lime), a comb, a box of homemade kajal (kohl) and on occasions talcum powder.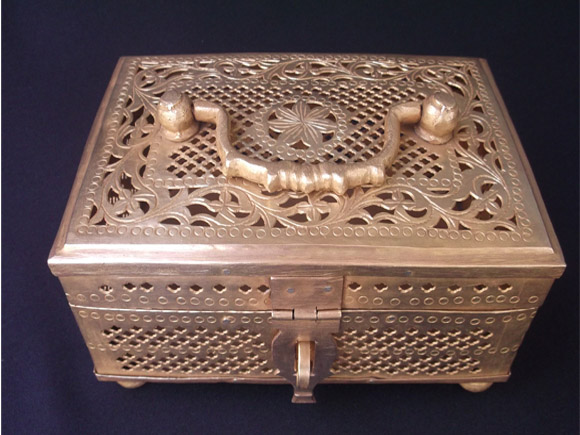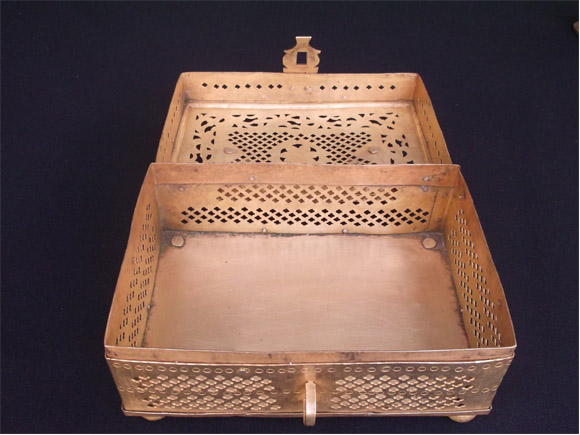 The box is made of brass and has mesh like designs that keeps the contents of the box from succumbing to humidity. These designs are that of flowers. On careful observation we will also see an intricately carved and embossed vine like design on the lid of the box. The vanity box consists of a latch that can be locked to keep children from gaining access to its contents. The lid of the box is attached using hinges. The lid also consists of a handle that helps in the easy movement of the box. The entire box is handmade. The artisan has designed uneven circles around the box. At the base of the vanity box are four small legs.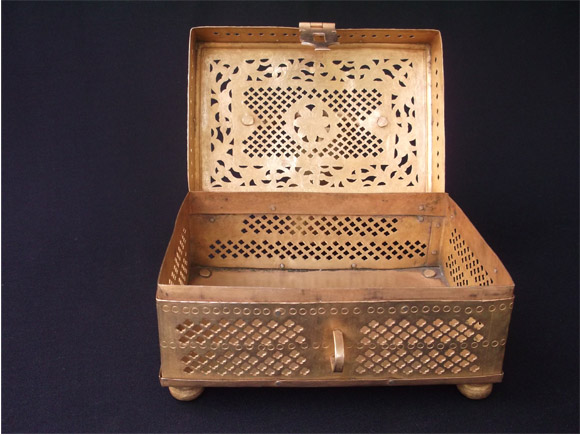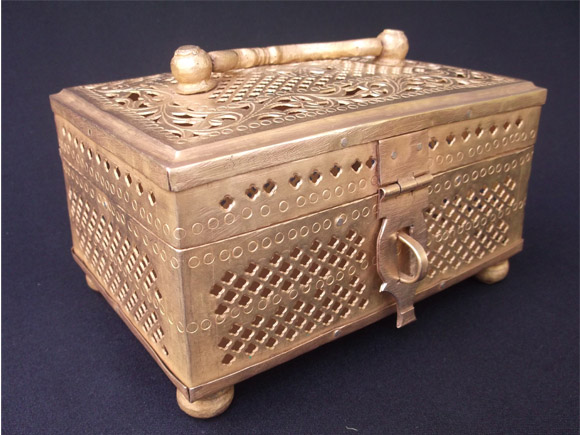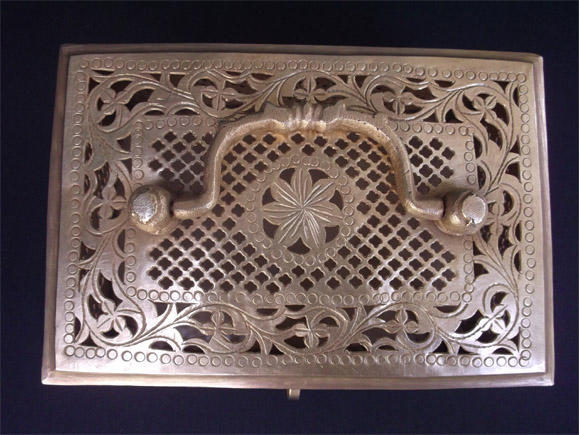 An average Indian woman's day would start in the wee hour of dawn before the family woke up and the sun is too lazy to shine bright. After she is bathed, she pulls out this box from a corner of a trunk or a cupboard, and ever so slowly she will put use the contents of the vanity box. She will first make a bindi or bottu using the kumkum. She takes a little kumkum on her middle finger, places it between her brows and moves it in a circular motion until a satisfying size is reached. She does this while holding the mirror in her left hand. In the same way, she dabs her index finger in the box of kajal. She uses her middle finger to open the eye and the index finger to apply kajal into it. She then combs her hair and usually wears it in a bun or a braid.