Antique Brass Boorela Mookudu – Frying Pan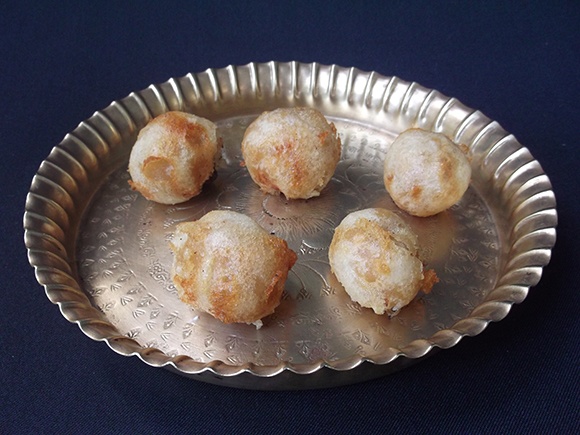 Boorelu are the classical traditional sweet dish of Andhra Pradesh. This sweet item is associated with celebration, joy, festivity and warmth. For happy occasions like marriages and for celebration of festivals, boorelu are a must. They are so much associated with something good and joy that when people want to ask a person when he is going to get married they simply ask when are you giving us a boorelu treat. Sankranthi is a very important harvest festival of Andhra people and everybody in the family gathers together to celebrate this festival and the main sweet attraction in the celebration are boorelu. Tasting boorelu is a gourmet ecstasy.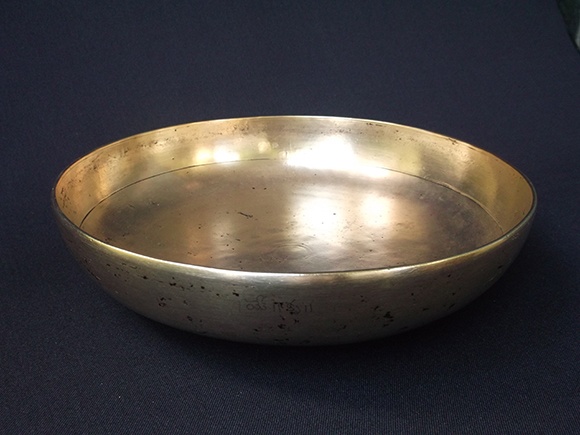 Boorelu are round in shape and contain a mixture of Bengal gram and jaggery with cardamom flavour, dipped in the batter made out of black gram and rice and deep fried in oil to a golden brown colour. Mookudu is a frying pan. Thus, boorela mookudu is a frying pan used for frying boorelu. I am now going to share with you the story of brass boorela mookudu that is more than 90 years old and is a rare antique in my collections.
Boorelu – The Ultimate Sweet Dish in Andhra Food
Boorelu taste best when they are served hot. They are eaten along with ghee. It is a ceremonial custom to make a hole with the pointing finger on the top of the boore (singular of boorelu), fill up the hole with hot ghee and then place the whole boore in the mouth like pani poori chaat. The taste of boore gets enhanced many fold when eaten with fresh hot ghee. Boorelu can be stored for two days without refrigeration since they are deep fried. Eating boorelu is an epicurean experience wherein the bite gives you the taste of crunchy salty taste of the outer fried batter combined with the succulent sweet taste of poornam inside and is further enhanced by cardamom flavour.
Boorelu are also called Poornalu (poornam is singular). Poornam means complete, all contained, all inclusive, and wholesome. Thus, boore is a complete and wholesome nutritive sweet dish. The black gram and Bengal gram dals provide the proteins, rice provides the starch and the jaggery gives the iron. Boorelu are called Sugeelu or Sukkinunde in Karnataka, and Suzhiyan or Sugiyan in Kerala.
Boorelu are made not only for festive occasions but also for religious occasions, particularly for poojas associated with Goddess Durga mata. For Ugadi (Telugu new year day), all the grama devathalu (local guardian deities) are offered boorelu. It is a must to have boorelu for Dasara festival since the festival is associated with Goddess Durga and for Varalakshmi pooja which is associated with Goddess Lakshmi.
The Story of Boorela Mookudu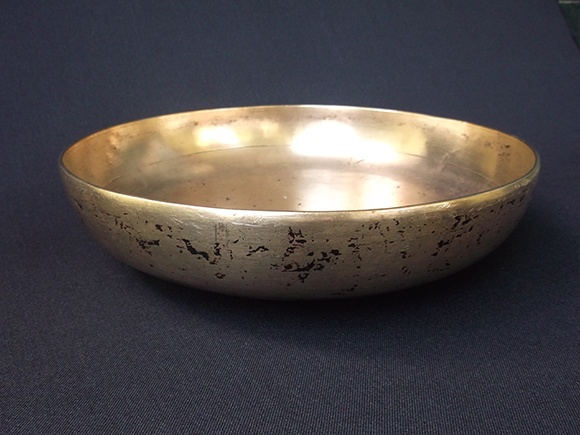 Sampara Kavamma was the mother-in-law of my paternal grandfather Mr. Yenugu Krishna Murthy. Once in our village Someswaram, an enterprising gentleman came out with a lottery scheme in which each interested person should buy a lottery ticket for four annas (equivalent of ¼ th of a rupee) and the winner of the lottery would get two brass items, namely one Boorela mookudu (frying pan) and one gangalam (water storage vessel ). It so happened that Sampara Kavamma garu was one of the participants in this lottery and with her luck she happened to win the lottery. With the help of my uncle Mr. Bapiraju, she got the possession of her prized items and brought it home and ever since these two items have become a part of our family. These items have seen Kavamma gari generation, my grandfather's generation, my father's generation and they are now a part of my antique collection. My mother tells me that these items were acquired in the year 1922 and these should be more than 90 years old.
How to Prepare Poli Poornam Boorelu
Ingredients:
1 cup rice
1/2 cup black gram dal/urad dal/minapa pappu
1 cup bengal gram/channa dal/senaga pappu
1 cup sugar or 1 cup grated jaggery
1 cup grated coconut (optional)
3/4th tea spoon cardamom powder
Salt to taste
Oil for deep frying
Method
Soak black gram dal and rice in water, each in separate vessels for 6 hours.

After draining water from the black gram dal and rice, grind the two items to a fine paste similar to dosa batter. Add a pinch of salt and leave aside with proper cover.

Drain the water from Bengal gram and grind it into a fine paste adding a little water.

Steam cook the Bengal gram paste just like you prepare idlis by keeping the paste in greased idli plates for 15 minutes. Cool the steamed batter and then crush it into granules. When you crush it in between your palms, it will break into granules. Set aside.

Mix powdered jaggery along with water in a heavy bottomed vessel .The quantity of water should be just enough to soak the jaggery. Let the jaggery melt in the water. Boil the jaggery water.

When it starts boiling and you see bubbles, add the Bengal gram granules and mix well. Also mix the grated coconut (if opted).

Cook till it forms a thick mixture. Add cardamom powder and mix well.

Let it cool. Take a table spoon full of the mixture and shape into round balls.

Take a frying pan and add enough oil for frying and heat the oil.

Dip each Bengal gram ball into the batter of black gram and rice and let it be coated uniformly.

Gently drop each ball into the hot oil. Deep fry them till they turn into a golden brown colour.

Remove from the oil and serve them hot.