Antique Coin Toning And Why You Should Know About It
A lot of antique collectors start off with an interest in old coins. Coin toning is a term used to describe the discolouring of coins which happens due to the oxygen in the air and its effects on the metal of the coin.The word of the day today for the budding numismatist is toning. I'm sure the antiquer in you is eager to figure out how toning applies to you and your love for antiquing.If you have a conversation with someone interested in coins, they will give you varied opinions about toning. For some of them, they think that toning is a good idea; it not only reflects age, but it also can add beauty to the coin itself. But some are of the opinion that all toning does it take away from what the coin is supposed to look like.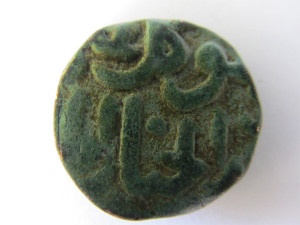 A Bit More About Coin Toning
Basically, coin toning is a process in which the metal that the coin is made of corrodes over time. But before you start worrying about how it affects your collection, it happens really slowly over years and that too only if it's not packed in vacuum. Natural toning in fact is very pretty in most cases as it changes colour gradually, but sometimes really old coins can turn very ugly as well. You want to keep an eye out for the coins you pick up or buy.
Things You Should Know
There are a few things here to consider though, if you do like the look of toned coins.There is natural toning that happens over the years, but there is also artificial toning that is done by experts in the field, they are known as coin doctors. So the real question here then becomes "What is the value of a toned coin?(be it artificial or natural toning).
When a coin starts tarnishing naturally, it can turn rather ugly, especially if it an old coin. An old coin definitely has more chances of being sold if it presented better after being cleaned and toned and made to look good, shiny and attractive. But on the flip side, considering numismatists are not crows and don't look for shiny stuff only, there's always a chance it won't be popular with them. It comes down to which side of the fence you fall on, on this.
Should you find yourself on the tarnished side of this fence, considering you are a newbie here, what should you be looking for? Coins turn different colours when toned based on the metal that they are made of. Different metals turn different colours.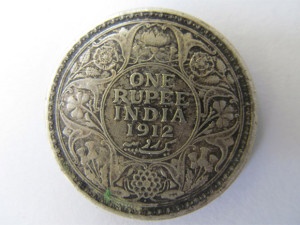 Silver coins – Silver, before it tarnishes to a complete dark black, can take on a very beautiful rainbow colours. Sterling silver also corrodes over time, but definitely presents with a completely different set of colours and tones. This difference is most noticeable in the way ancient British and American silver coins looks different even if they belong to the same age.
In the case of silver, the coins turn colours because of the metals that it has been alloyed with. Ancient silver coins are black because of the sulphides the metal reacts with. Sometimes in the case when they are alloyed with copper, they can turn green.
Gold coins – The same way, gold being one of the most inactive metals to make coins with, can end up with a reddish orange colour. By virtue of being gold, it turns dull before any other reactions appear on it.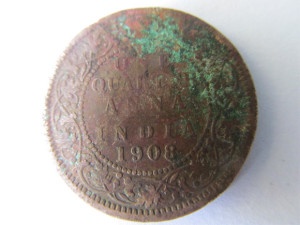 Copper and aluminium coins – Copper can go from the typical orange-brown to a reddish colour to nearly all brown. And Aluminium, one of the most used metals for coin making around the world becomes a dull grey.
In all these cases, if it is a natural tone, it can add value to the coin.
Artificial Toning
The problem with artificially toning a coin is that when the instant colour is applied to a coin in whatever manner; the coin's value automatically decreases. So, since recognizing a coin that is artificially toned is pretty hard to identify, you want to be careful about buying it for a lot of money.
There are several kinds of artificial toning:
Monster toning (wild toning)

Target toning (colours that change from the edge of the coin to the centre)

Toning in rainbow colours

Iridescent toning
This can sometimes make it make a higher grade based on what it looks like.
Figuring Out The Value Of A Coin
It is not very hard actually. All you really need is a coin catalogue to begin with. Most coin catalogues will not just give you information about the coin, but will even give you the value of the coin. Since they are subject to change every year, just make sure that you consult a current catalogue. 'The Standard Catalogue of World Coins' is a good place to start if you are an amateur.
If you have the time and the means to do it, try contacting a certified appraiser. An appraiser is someone who is trained to evaluate coins based on their condition. You can contact an appraiser by talking to your local coin dealer.
Last but not least, here is what a numismatist says about buying coins (both ancient and modern) for amateurs:
Buy them only from reputed dealers. That way, you won't get cheated and won't end up with fake coins.

Make sure you keep the bills and receipts and invoices related to the coins you buy along with their history.

If you are getting them imported, make sure they are declared and their history checks out.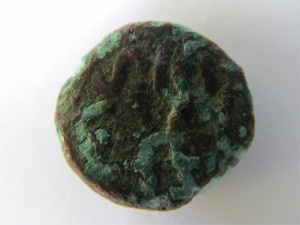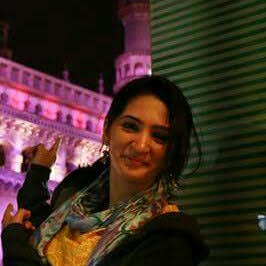 Final Thoughts
Just because you see a coin does not mean you have to get it. Make sure you have a full appreciation of what the coin is before you get it.
You are all set then, you are good to go! Happy hunting!