Antiques – A Class Apart!
Antiques are rare collectible items that have survived the test of time and lived a lineage. It is a matter of pride to own such mystic pieces of art belonging to an era where we didn't even live. A piece of antique takes us back in time giving an insight into the culture, values and beliefs of people who lived in that particular time period. An antique item could be anything belonging to an era; it could be anything ranging from utensils to weapons to drawings to coins. The best part about any piece of antique in present day is that it holds a lot more value and small things like a copper coin from your great great grandfather could make you a millionaire.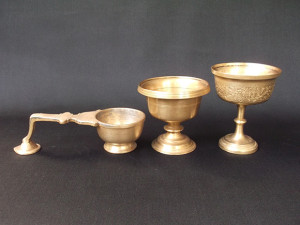 Antiques in modern day have been associated with the rich and famous; the ones that are available in the market cost a fortune and rest are in the museums are government property. More often than not, antiques have been smuggled and traded far and wide. Having said that, it is not so difficult to own a piece of art either. There are people who become art and antique dealers as they genuinely are mesmerized by the beauty of it and there are others who collect these rare collectibles and sell them for money. No matter which category you fall into, you have to have a flair to find a jewel in a heap of rubble. People sell replicas in the name of antiques and you have to be watchful about that. Trust a person who has in-depth understanding of antiques, before laying your hands on that item which you want to purchase or acquire.
Articles that are termed antiques are very special. Every item has a story attached to it and it portrays the efficiency and craftsmanship of the person who made it. Some artifacts have inscriptions on them and it gives us an idea about the culture of a bygone era. If you are lucky, there might be a piece of art that holds a hidden message to be deciphered. In olden days, people used to encrypt messages on various objects, as there was no way to protect it with a password. Artifacts with inscription make these objects all the more valuable. By looking at the inscriptions, you can tell which era the object belonged to and how old could that particular object be. Some objects do not even have to be so old; even things that were used a couple of decades ago can be termed antique now. And the things that we use today might be rare and valuable a couple of generations after.
However, there are a certain things that have gone missing from the face of the earth as they are replaced by a more advanced version or due to the advancement in techn aboutology. For example, when I was a kid, I had seen brass oil lamps that my grandmother use to light before it got dark. These lamps needed kerosene and a wick to do the job; there was no electricity in the villages those days. That particular lamp has become a thing of the past now; you can't even find them in normal shops. People who have been born and brought up in cities can't even imagine how it would look like. I would love to own one of those lamps as a showpiece for the wall in my sitting room and narrate the story behind it as to how my grandparents used it as a means of light when their village had known nothing electricity.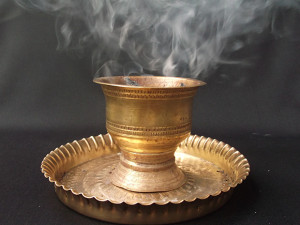 Buying and selling of antiques these days is on a rising spree. People are realising the value and importance of an old artefact. An ancient piece of artefact can be a perfect decor item; it can up lift the interior of your house to another level altogether. You can be perceived as a historian or an art lover and you never know your house can soon turn into a gallery. A copper lamp belonging to the 1920s or a brass plate from the 1800s can be a perfect decorative item for your sitting room. Most of us might even own these things at home in our store rooms, something that we inherited or something that has been passed down the family lineage. It is time you showered some love and affection on those items, dust them and give them some shine or polish. Wide range of products are available in the market that can heighten the glam quotient of a brass or copper object. You will be surprised when you place these items on the shelves of your living room; it will redefine your living space and it would catch the attention of every guest who visits your house.
Buying antiques is a onetime investment; you can flaunt your taste in antiquity to your circle of friends and family members. You will have an option to pass it down your family tree or you can even sell it at a better price if you get bored with it. Antiques are like wine, they get better with age. I have decided that the next time I visit a new place I am going to pick up a rare item as a souvenir and start my own antique art gallery at home, and who knows it might even bring me a fortune someday.