Antique Large Brass Rice Cooking Pot – Gundiga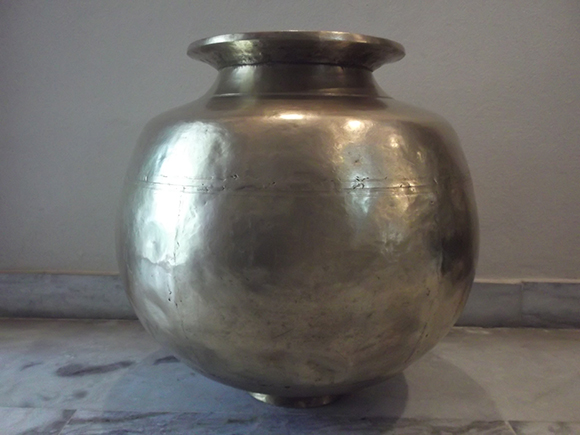 In olden days, temples and big houses used to keep huge brass rice cooking pots to cook and serve rice for important occasions. In Andhra Pradesh, these huge brass rice cooking vessels are called Gundigas (plural). In Vaishnavite temples, it is a common practice to cook rice in large quantities for preparation of Pongal (rice cooked with green gram), Daddojinam (curd rice), Pulihora (tamarind rice), and Chakkara pongali (sweet pongal). These items are offered to God as Naivedyam and then distributed to the devotees as Prasadam (sacred food). For such occasions where large quantity of rice is required, these Gundigas are used for cooking rice.
In our village Someswaram in Andhra Pradesh, Gundigas used to be available in only 2 or 3 large houses. We used to have one Gundiga in our house. Whenever there was a marriage or any religious ceremony in our village, the host of the occasion used to come to our house and borrow the huge vessel for cooking purpose and return the same duly cleaned after the function was over. Those were the days when still tent houses (rental business for large cooking vessels and associated items) or Shamiana houses had not entered the society and people had to borrow the huge vessels for special occasions from those who had them. Thus, there used to be lot of co-operative living in the villages in those days.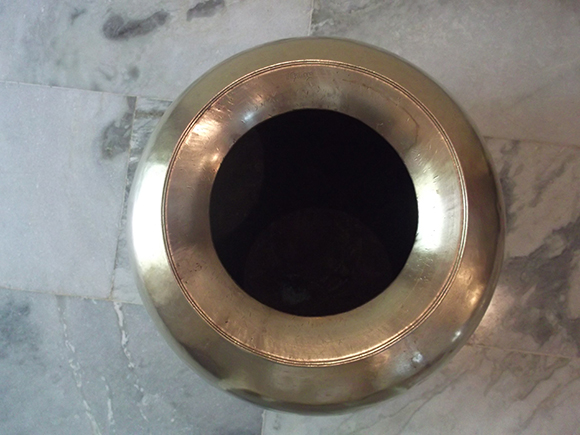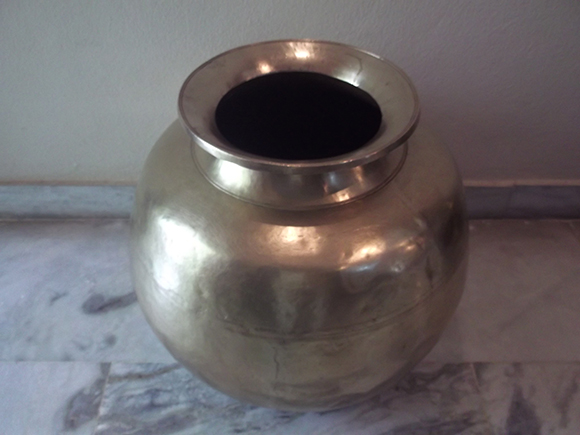 This Gundiga is more than 100 years old. This antique huge brass rice cooking vessel was gifted to me by my mother-in-law Machiraju Satyavathi and she got it from her father-in-law Machiraju Pullam Raju. There is an inscription on the Gundiga which reads "Ma||Pu||" in Telugu, the short form of the name Machiraju Pullam Raju. Knowing my passion for antiques, my mother-in-law gave this to me 20 years back, a few years before she passed away. This rare and beautiful Gundiga is a proud collection.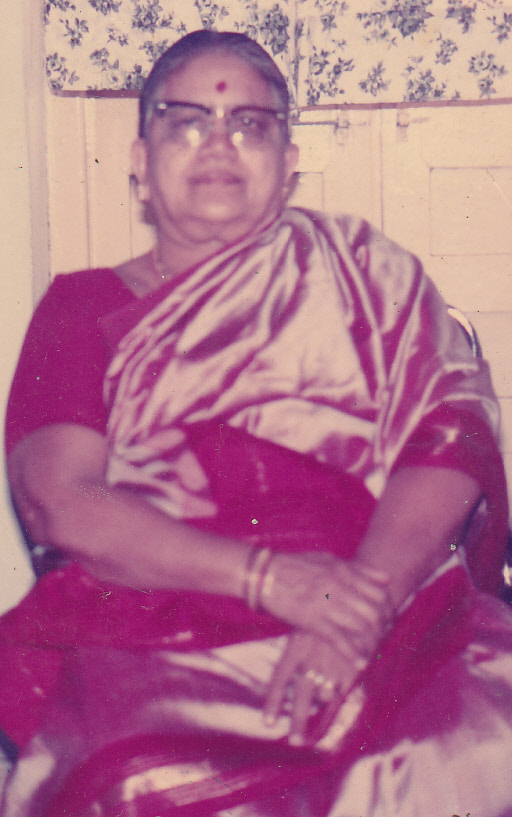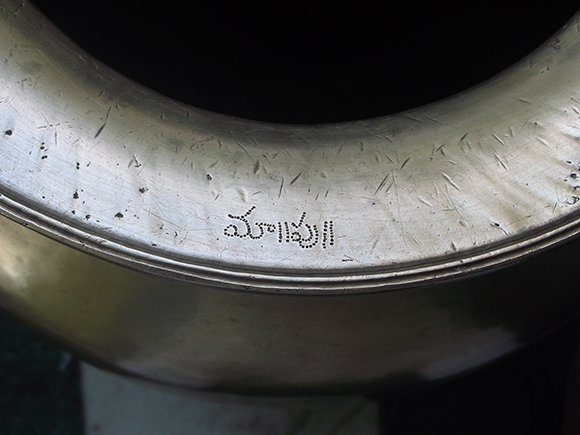 This huge vessel has a beautiful shape with a large belly. The height of the pot is 21 inches and the diameter of the belly is 21 inches. The height and the width of this large cooking pot are the same. The opening of the Gundiga is 12 inches in diameter. This antique brass rice cooking vessel weighs 18 kilograms. There is a slanting 2 inch circular rim at the opening of the vessel. This 2 inch wide rim helps in handling the huge vessel with a good grip. It also serves the purpose of draining the Ganji (strained water after rice is cooked). Ganji is the excess starch water that has to be drained out after the rice is cooked. For draining Ganji the mouth of the vessel has to be tied up with a clean cotton cloth and the vessel is tilted and is kept in that position for some time till the starch water is completely drained out through the cloth keeping the rice intact in the vessel. To know more about Ganji and how it is drained in domestic type of brass rice cooking pots, you can read another article about Brass Rice Cooking Pots written by me.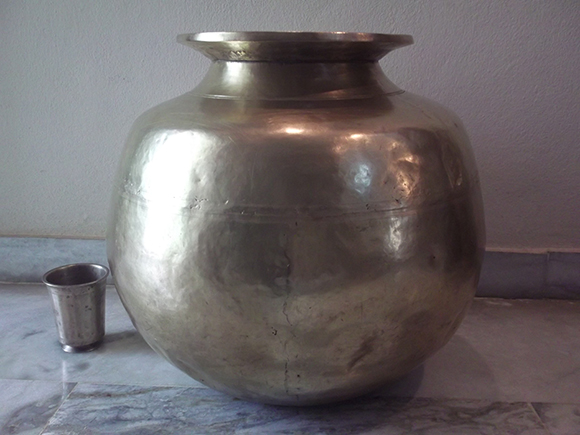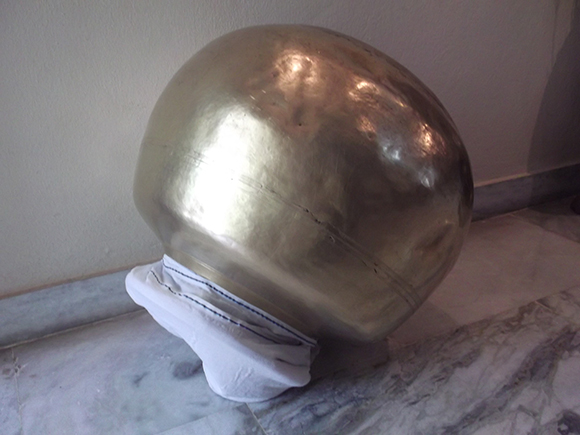 The large bellied Gundiga vessel has beautiful 3 line circular design around the middle of the belly that camouflages a fine joint at the middle of the belly joining two sections. There is also a circular joint at the bottom of the vessel which is visible. There are vertical joints at 2 places seen as a hair line crack. The joints are done by heating and joining the brass sheet sections and no welding rods are used. We should really appreciate the craftsman who made this beautiful vessel with such fine joints. This is another indication of its antiquity. There are similar 3 line circular lines at the beginning of the neck and at the edge of the rim of the mouth which add to the beauty of the vessel.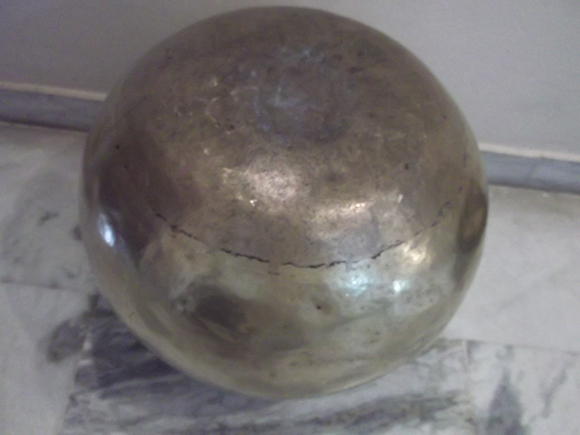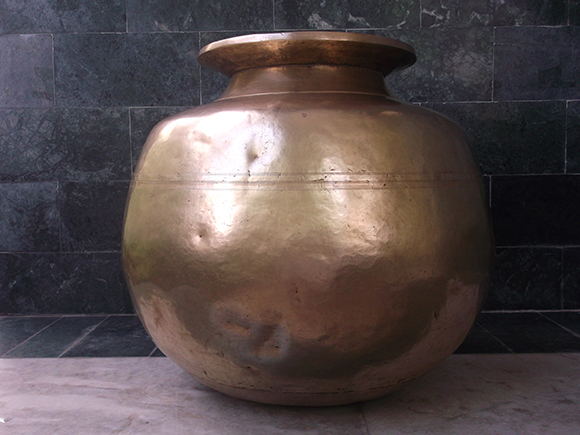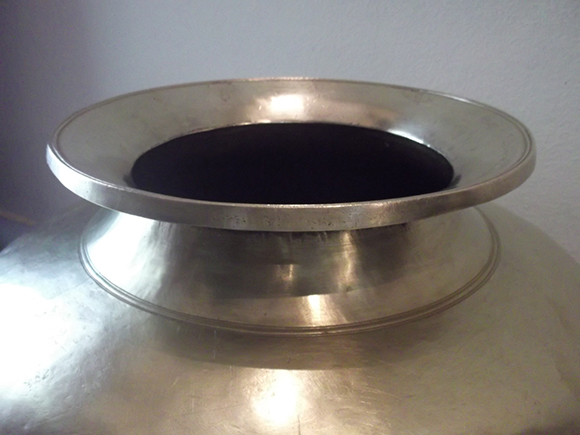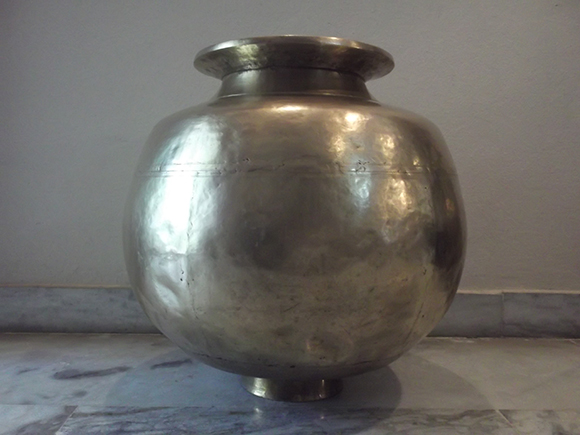 There are some scratches and dents on this lovely brass pot and these are due to constant usage and antiquity. We do not know for how many hundreds of marriages and religious functions this Gundiga was used to cook tasty rice items. It is like an old war soldier whose war marks add to his valour and courage. Same way the minor scratches and dents on this antique brass pot enhance our respect and admiration towards this gorgeous vessel.
In my younger days, I have seen Brahmin cooks cooking rice in this Gundiga. First they used to dig a narrow and long pit in the ground on which the Gundiga is placed. Fire wood is kept in the pit, which is called Gaadi poyyi in Telugu, and the fire wood is burnt and used as a source of fuel. The temperature of the fire is managed by moving the burning wood or adding additional firewood to increase the fire. To know more about the Gaadi poyyi and how large scale cooking is done on ground by improvised fire wood stoves, you can read my article on Antique Brass Pulusu Gangalam.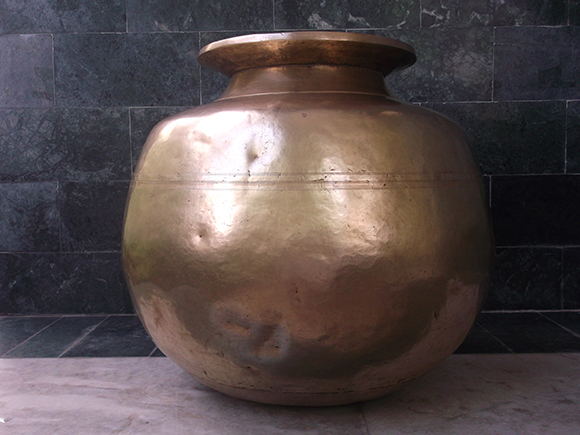 Hope you enjoyed reading this article and knowing more about the significance and importance of the Gundiga and my experiences associated with it. Comments are welcome!
You can also subscribe to my future posts on YKantiques.com just enter your email address at which you want to receive an alert.
[subscribe2]